-SOLD-


NEWS! PACIFIC Concert (Taiwan 1st Press)
+ PACIFIC Concert DVD Promo Poster (Japanese Press)


Special NEWS package!
2 sets for sale and up for grabs!

- Includes NEWS Pacific con DVD and Concert DVD Promo Poster
- 100% new still in wrapper.
- DVD is taiwan press but poster is japanese press.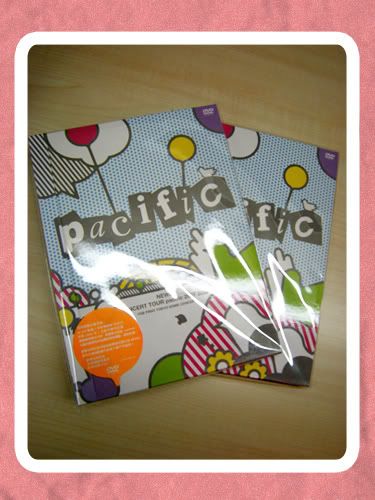 The poster looks like this: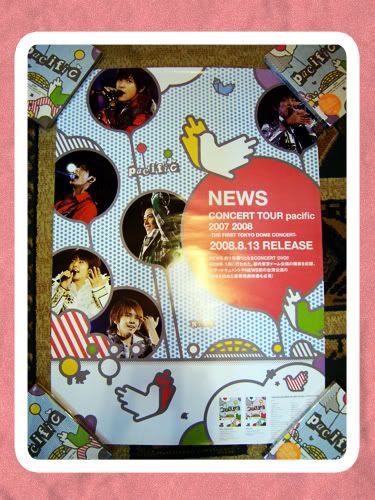 SGD$55 (not including shipping)
(check the currency exchange rates
here
.)
It's a really good deal cause I see HMV selling the same version of the DVD at $49.95.
*For shipping within Singapore:

- To be confirmed after I make a trip down to the post office.
* For shipping from Singapore to overseas:
- To be confirmed after I make a trip down to the post office.
* Registered mail recommended. We are not responsible if the item gets lost during shipping.


Items might be shipped seperately. (I'm still trying to find a way to ship them together)
If it is being shipped seperately, shipping might cost a bit more than usual.


*For meet-ups
Poster will be put in a plastic. (Like the kinds you put umbrellas) but if you want a poster tube, feel free to inform me. You will have to pay extra $2 for the poster tube.
For meet ups, only meet up at our convenience (most probably will be at orchard mrt during Saturdays) we will email you the meet up venue and timing again. (if you are unable to meet up, you would have to pay for registered mail/normal mail)

Please leave your e-mail in the comment too if you are interested. Thank you.
Current Mood:
tired